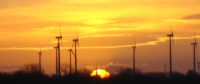 Renewable energy has always been subsidized because of its low economic market incentives. The costs of renewable energy production are instead higher compared to the low price of energy from conventional energy plants at wholesale markets in terms of €/kWh. Moreover, common arguments in favor of its subsidization are environmental protection and enhancing energy independency. In the recent years, increasing…
L'indipendenza ha un costo. Sostienici!
E' online la campagna di tesseramento 2017 del CED.
Abbiamo bisogno anche del tuo contributo per poter continuare ad offire contenuti e approfondimenti di qualità ad un pubblico sempre più vasto. Puoi sostenerci con una donazione o diventando socio ordinario o sostenitore. Vai alla sezioni dedicate per scoprire le modalità e quali benefici potrai ottenere.